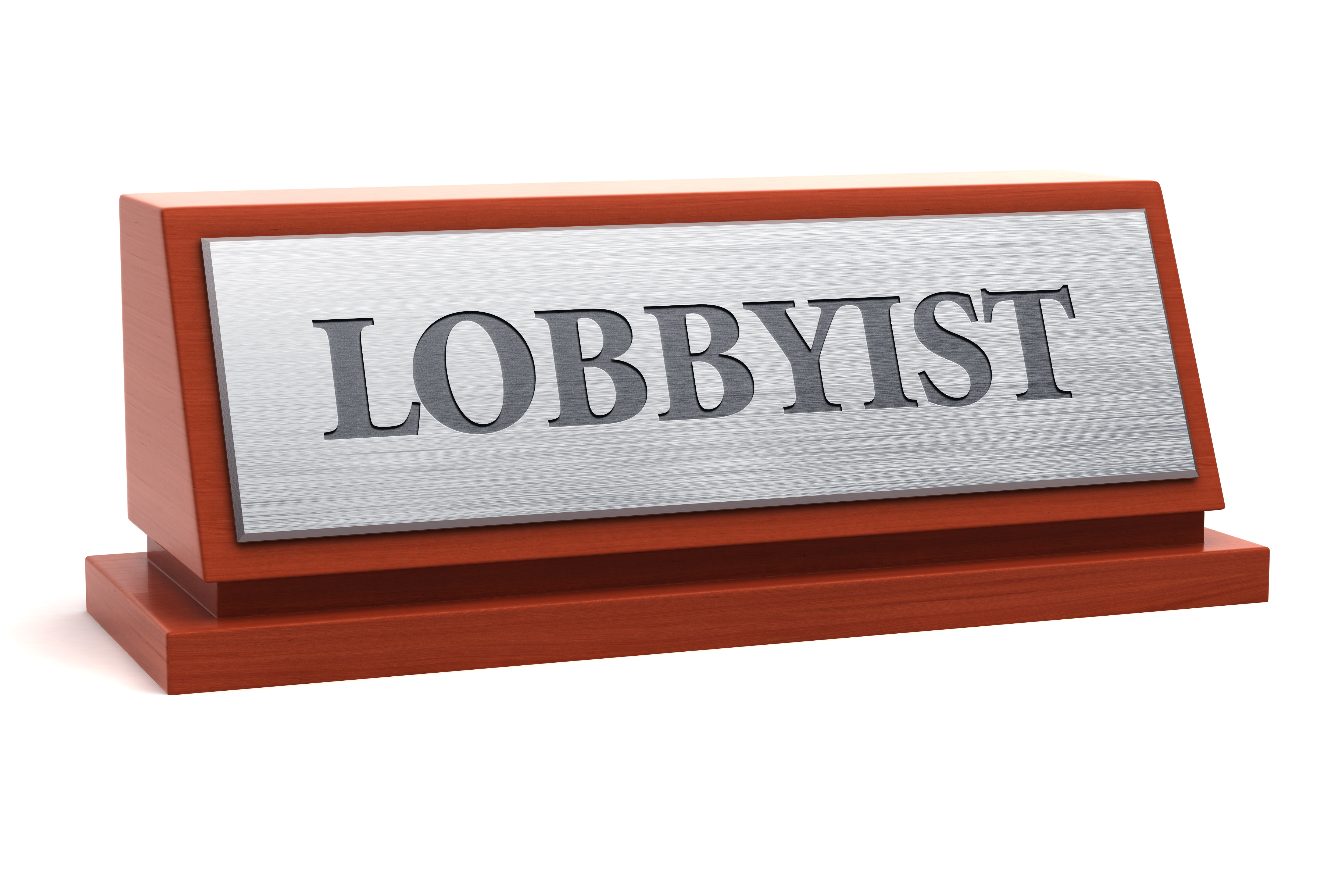 Alere lobbied Medicare aggressively to expand the market for its INRatio PT/INR monitor system

The Alere INRatio PT/INR monitor system is a medical device used to monitor the anticoagulation effects of warfarin on a patient's blood by tracking clotting time (PT/INR).  Physicians who demonstrate to patients how to use the INRatio, and similar devices, are eligible for Medicare reimbursement.  Medicare did not always reimburse health care providers for the use of home PT/INR testing.  Since the late 1990s , Alere and other medical device makers hired corporate lobbyists to aggressively advocate for the expansion of Medicare coverage for home PT/INR monitoring devices in order to increase their profits.
In May 1997, the Center for Medicare and Medicaid Services (CMS) first considered offering national Medicare coverage for patients and physicians providing home PT/INR monitor devices to their patients.  At the time, the CMS identified a number of serious concerns with home PT/INR monitoring devices and decided against recommending national coverage. The CMS' concerns have turned out to be well founded as Alere's INRatio home PT/INR monitor device has recently been recalled after being linked with three deaths and six serious injuries.
The CMS was particularly concerned whether the devices would actually improve patients' anticoagulation control and what actions patients would need to take after determining their PT/INR level. The CMS opted against providing Medicare coverage for home PT/INR testing because:
The data examined failed to show improved control of a patient's anticoagulation
Careless patients who did not properly utilize the device might be at a higher risk for an adverse event
Home PT/INR monitors may limit a patient's access to a physician's oversight
The decision about whether to cover home PT/INR monitoring devices was left to the Durable Medical Equipment Regional Carriers (DMERC). DMERCs are private companies which provide insurance coverage for durable medical equipment. There are four primary regional carriers, each covering a specific geographic region – Administar, Palmetto GBA, Cigna Healthcare, and HealthNow New York. The DMERCs opted not to cover home PT/INR monitoring systems like the INRatio after deciding the devices were not medically necessary and reasonable.
CMS first enacts national Medicare coverage for home PT/INR monitor devices like INRatio in 2002
During the summer of 2000 under the direction of corporate law firm Patton Boggs, LLP (now Squire Patton Boggs), a group of five leading manufacturers of home PT/INR monitors met with Medicare representatives. The five medical device makers called themselves the known as the Patient's Self Testing Coalition . Scientific studies were presented on the alleged benefits to patients of home PT/INR testing in order to persuade CMS that the devices should be covered by Medicare dollars.
In March 2001, the Centers for Medicare Management designated home PT/INR monitors as "Diagnostic Services."  This classified home PT/INR testing as a simple test, cleared by the FDA, whose methods were simple and accurate enough to pose no reasonable risk to patients if performed incorrectly.
In July 2002, CMS issued a National Coverage Determination for home PT/INR monitors.  CMS decided home PT/INR testing improved the therapeutic PT/INR range for selected groups of patients who had mechanical heart valves.  Medicare reimbursement would now be extended to physicians whose patients met the following criteria:
On anticoagulation medication for three months preceding the use of a home PT/INR monitor such as the Alere INRatio
Were educated by their physician on anticoagulation management and how to use a home PT/INR monitor
Did not perform a self test more than once a week
In May 2002, the INRatio PT/INR monitoring system developed by HemoSense was granted 510(k) approval for sale and manufacture in the U.S.  The INRatio PT/INR monitoring system appears to have developed issues from its inception.  The Food and Drug Administration (FDA) cited HemoSense in 2005 for failing to alert the agency of serious bleeding events suffered by patients using the device. As a result, HemoSense became subject to random federal inspections at its San Jose facility and received an official warning letter from the FDA.
Alere INRatio monitor system given expanded Medicare coverage in 2008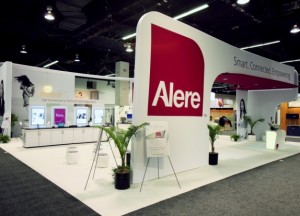 The Patients Self Testing Coalition was not the only organization lobbying federal regulators to expand Medicare reimbursement policy for home PT/INR monitors.  Since the early 2000s, an interest group known as the Prothrombin Self Testers Coalition also aggressively lobbied for expanding Medicare coverage of home PT/INR monitors.
The Prothrombin Self Testers Coalition represents home PT/INR monitor device manufacturers like HemoSense (now Alere San Diego, Inc.), International Technidyne, and Roche Diagnostics.  The group worked closely with LifeSense, a subsidiary of Johnson & Johnson to change CMS policies on PT/INR monitor reimbursement for physicians.
The Prothrombin Self Testers Coalition (PSTC) is represented by McDermott Will & Emery, a multinational corporate law firm that lobbies U.S. lawmakers and regulators on behalf of its well-heeled clients.  In 2014, it was one of the highest grossing law firms in the world.
Between 2008 to 2011, the PSTC spent $70,000 to pay lobbyists to contact federal regulators to and request an expansion of Medicare coverage for home PT/INR monitor devices.  The medical device makers were in a position to significantly increase their profits if the CMS approved an expansion of Medicare's coverage of home PT/INR monitor devices. In 2008, the group succeeded in its quest for expanded Medicare reimbursement when CMS issued a new National Coverage Determination on home PT/INR monitor systems.
Physicians would now be eligible to be reimbursed for the instruction and oversight of patients with chronic atrial fibrillation or chronic atrial fibrillation who were using an in home PT/INR monitor.  With this expansion, 70% of patients on warfarin would qualify their physicians for reimbursement of instruction and oversight of home PT/INR monitors.
Alere recalls INRatio PT/INR monitor system
In December 2014, Alere issued a recall for its INRatio and INRatio2 test strips and monitor system.  The INRatio monitors were giving patients inaccurately low INR readings, resulting in at least six serious bleeding injuries and three deaths. The recall was designated a Class I recall, the most serious category a recall may be placed under since use of the recalled device would likely result in serious injury or death.
The Cochran firm is investigating the Alere INRatio

Since an initial recall for the INRatio's test strips was issued in April 2014, The Cochran Firm, D.C. has been actively investigating claims of serious injury suffered by patients using the Alere INRatio monitor system.  If you or a loved one were seriously injured or died after suffering a bleeding event then The Cochran Firm, D.C. is here to help.
We have a team of experienced and dedicated attorneys who can help you get the compensation for lost wages, medical bills, pain and suffering, and other damages that you deserve.  The Cochran Firm, D.C. if offering free, prompt, and confidential case reviews for those who were injured after being given an erroneously low PT/INR reading by an Alere INRatio monitor system.
We work on a contingency basis and there are no fees unless we recover damages for you.  Because strict time deadlines when filing a claim we ask that you please contact us locally at 202-682-5800 or 24 hours a day at 1-800-THE-FIRM or fill out a contact form on our website.